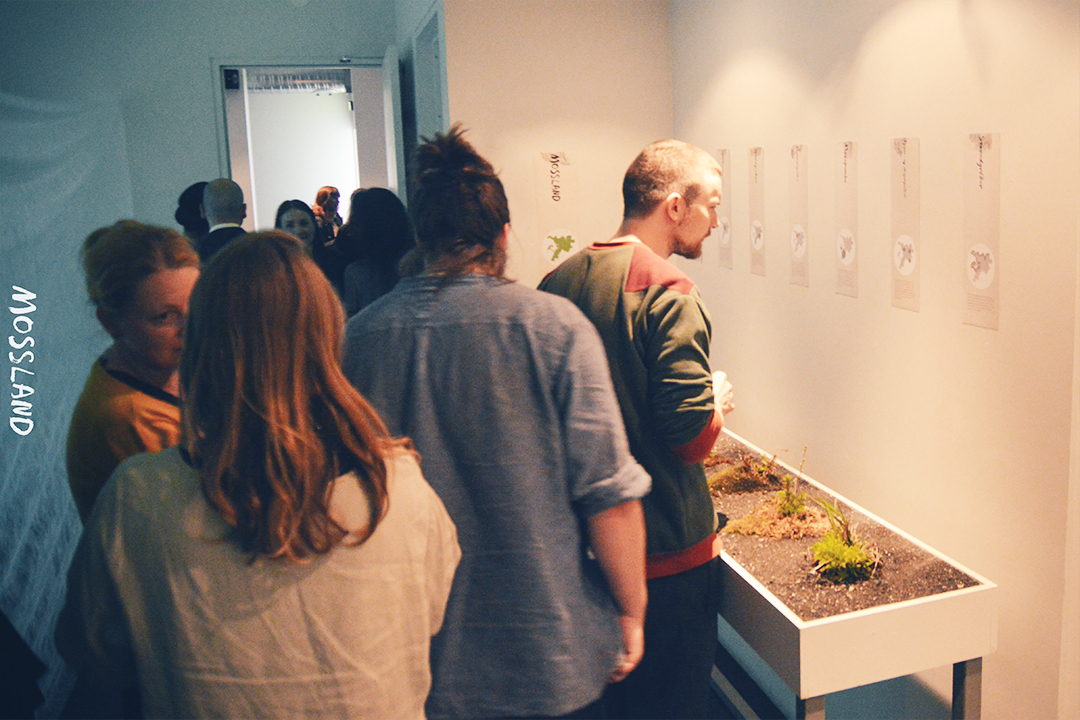 Mossland, 研究课题, 展览 / 海报 / 视频 / 册页, 2015


这个项目是一个由冰岛艺术学院设计本科学生组成的研究班,由我主持。这个课题源于我来到冰岛感受到不同的文化对于苔藓截然不同的理解和审美方式,例如日本人对苔藓的热爱和冰岛人对苔藓的敬畏,以及苔藓在不同文明的园林设计中美学价值的迥异。这个课题的目标是训练本科学生团队研究的能力以及设计思维在研究项目中的应用。在课题中,我们分别研究了不同学科不同文化对苔藓价值的认识,研究了如何更好地在室内繁殖苔藓并进行了试验,参观了位于雷克雅未克城郊一家地热公司On的苔藓种植项目。在课题的最后我们将研究的过程进行了展示。



Mossland, research project, exhibition / poster / brochure / video, 2015


This project is a research course with a group of BA student in Icelandic Academy of the Arts facilitated by me. The topic comes from the different understanding of moss between Japanese and Icelandic culture. The aim of this project is to train the students doing research as a team and applying design thinking into their research. During this project, we tried to learn about moss from the view of different disciplines and cultural background. We learned how to culturing moss indoor and visited the moss planting group in a geothermal company. We organized an exhibition to show people our research and encourage people to admire the beauty of moss within the urban life.
︎返回 Back