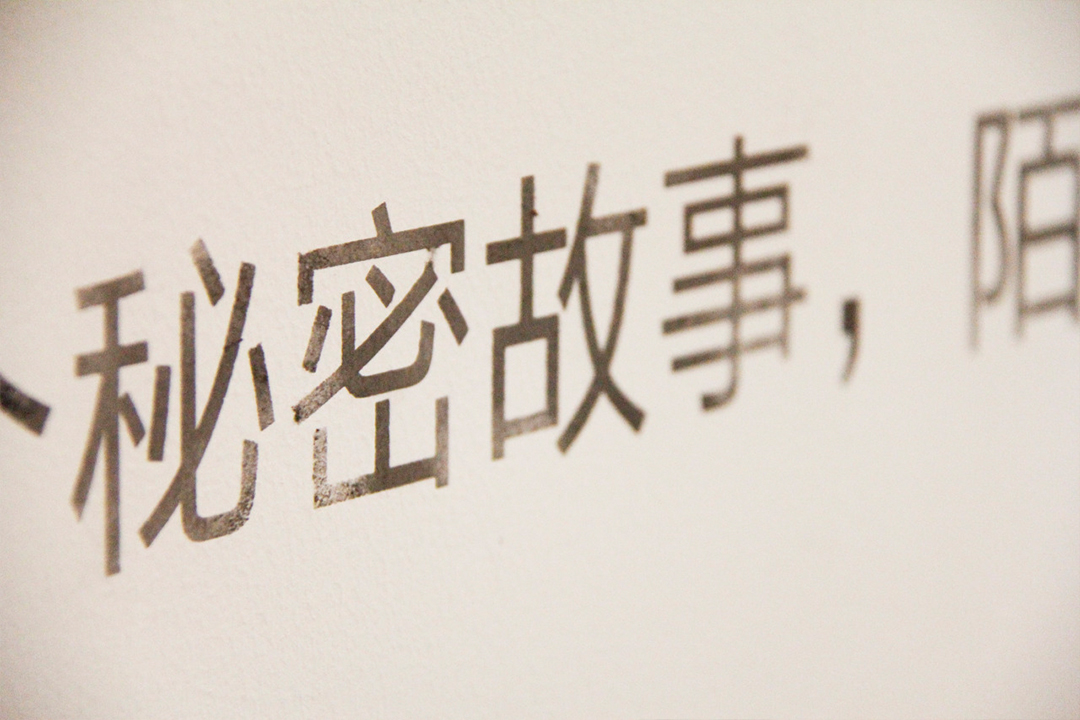 他山之石,装置 / 手工书,中央美术学院,2014
他山之石是我在回到美院之后的毕业作品,作品由一套手工书和现场装置组成。作品由我在冰岛交换时对陌生语言(冰岛语)的晦涩难懂的经历而来。我发现在完全不能理解语义的情况下,语言仍可以作为传递情绪和感受的载具。而基于电子翻译带来的怪异误读更是一种有趣的交流方式。我让8个冰岛年轻人对着一块火山石讲述自己的一段故事(冰岛语),并把记录的视频和8块石头带回中国,每块石头就记录了不同的故事,我将这些石头磨成粉末,印在墙上,撒在展场内,这样来自冰岛的8个陌生故事被我带回中国,又被我的观众踩在脚下,带到更远的地方,实现了"他山之石"的过程。展场内我将8段视频环绕着中国的一块石头播放,再现讲故事的过程。整个故事的手稿被编辑成一本手工书。
"Stones from another hill", istallation / handmade book, CAFA, 2014
"Stones from another hill may serve to polish the native jade." -- an old Chinese saying.
This project is for my graduation in CAFA after I finish my exchange study in Iceland. The idea comes from the experience of mine in Iceland about how hard to understand a total strange language like Icelandic. I realize that when language lost its semantics function, it still can be used as a media of emotion and feeling. Furthermore, the communication based on Google translate will bring language to a weird understanding. Instead of text, any object could be a media of memory.
I filmed 8 Icelandic young people telling a piece of their own story to a lava stone. So the stones could carry the stories back to China with me. I ground those stones to ash and sprinkled on the ground, printed on the wall. So that those Icelandic wild stories travelled to my exhibition and will travel even further by the viewer's shoes.
In the exhibition, I played those 8 films in monitors set in a circle. In the centre of the circle, I put a Chinese stone to record the memory of the exhibition as well. All those original sketches of those stories were edited into a handmade book.
︎返回 Back